Plants, especially the ones who have to spend most of their lives within a pot, need special environmental conditions to grow. It's not just enough to set an appropriate timing to water them or give the most accurate sunlight exposure.
Unless you fulfill all the nutritional needs of a plant, it cannot be grown in the desired way. This is the point where potting soil comes to help.
Potting soil, also known as potting compost or potting mix, is made up of mixing different minerals and nutritional substances in an optimum proportion. In other words, a potting mix provides the most needed growth medium to your container plants.
Almost all sorts of potting soil, available in the market, possess the same ingredients, yet one brand could differ from the other one in many ways. For example, the nature of chemical fertilizer, additives, the ratio among ingredients, suitability factors, and many other similar aspects could make it difficult for a person to choose one brand.
To help you out in choosing only the best potting soil, we purchased and used some highly famous potting composites and reviewed them. Go through the list of our favorite potting mixes and live the dream of having a lush green home garden.
Eight Best Potting Soil Brands
Big Rootz All Purpose Potting soil comes in a ready-to-use and pre-mixed form. Since first-time growers have to face quite a difficulty in mixing and measuring procedures, this feature makes this soil composite the best potting soil for new growers.
The composition of this soil mix contains soil amendments, organic materials, organic fertilizers, and minerals which are added in the perfect proportion.
This formula is specifically quite helpful for the increased growth of cannabis and marijuana plants. The pace at which my plants started to grow enormously after using this soil mix took me to cloud nine for once.
Due to the presence of Coco coir, the overall soil shows better aeration and drainage. Resultantly, all the plant food reaches the roots for absorption faster.
Plus, since these miraculous ingredients take relatively more time to process, you don't have to waste your time on frequent and timely maintenance and replacements.
Besides Coco coir, oyster shells also keep the texture of soil lighter which discards the risk of waterlogging. After adding this wondrous plant mix to my container plants, I kept on checking the pH level but thankfully, pH stayed regulated all the time.
Pros
Easy to use
Superb quality and formula
Extremely rare ingredients
Soil doesn't attract pests
The quick growth and high yields
Best for marijuana plants
Cons
Not a budget-friendly options
Fox farm, a California-based company has been delivering different types of potting soils since the late 90s. Each product fox farm is offering is made up of a separate recipe, a separate blend.
In this way, every blend imparts different impacts on the plants and you can get specified soils for specific plants. For example, if you are looking for extra mineral and nutritional valued soil mix, you can get fox farm mix having ocean forest blend comprising crab meal, fish emulsion, etc.
Similarly, fox farms have a wide variety of potting compost, exclusively designed for growing fruits, sprouting seeds, blooming flowers, and stabilizing the flower bed health.
We selected the organic potting soil that contains organic fertilizers, supplements, and conditioners. As the name indicates, fox farms tried their best to keep the composition natural and organic to the maximum extent.
On opening the package, all we saw were composted and aged humus, earthworm casing, soil microbes, guano, and even perlite. By adding fox farm mixes to the container, our plants seem to flourish and become more erectile.
That's because of the microbes present in the compost since they not only enhance nutritional uptake in plants but also allow the healthy microbes to interact with plants symbiotically.
Pros
Rich composition
High gardening yield
Contains healthy microbes and fungi
Lighter texture
Provide a wide number of nutrients
Cons
The temperature of the medium could rise
Not suitable for heat tender plants
Just like the fox farm soil mix, miracle-gro also comes with a huge range of nutrients; however, the composition is a bit different here. Here you get fertilizers, processed forest items, peat moss, wetting agents, coir, peat, and perlite.
In miracle-gro, the manufacturer pays more attention to plant feeding. That's why the majority of its ingredients consist of plant food.
These food items keep on releasing within the soil continuously and make an optimum foundation for your plants to grow and thrive. That's the reason this soil composite is equally beneficial for both indoor and outdoor container plants.
On adding the soil to the pot and watering it, I was amazed by seeing the expansion of the soil. It shows that this mix enhances the aeration which, in turn, provides greater room for gaseous exchange to the root system.
Besides the plant pots, we also tested this potting mix efficiency within flower beds and we were very surprised by the results. The roots of our previously existing plants get more potent and healthier, due to which, plants started to grow at a doubled rate.
The thing I like the most about miracle-gro potting soil is that it starts its work instantly. Plus, your plants don't only bloom faster but the root area also gets wider due to better root health. This soil composite also addressed the problem of underwatering or overwatering with its moisture control formula.
Pros
Flourish the root system
Lighter texture
Rich composition
Addresses watering problems
Functional for six months
Cons
Not much efficient towards in-ground plants
The chemical composition might affect animals
This composite keeps on working with the same efficiency and delivers the desired results for six months. Thus, you just need to make a one-time investment and save yourself from the hectic of purchasing a soil mix every month.
The company named their product all-purpose since it claims to meet all of their customer's demands including quality, faster performance, and higher convenience.
The main ingredients of this soil mix are fertilizers, earthworm castings, compost, bark, cinders, perlite, and peat moss. Due to the presence of perlite, we cannot say it's completely organic but still, it comprises all-natural products.
I have used this soil mix for both the outdoor and indoor potting plants at the same time and this nutrient-rich composite works excellently in both conditions on almost all kinds of plants.
The main changes which I observed after using this composite are optimum drainage, better water retention, and most importantly, the controlled feeding mechanism.
Whether you add black gold all-purpose in lesser or higher concentrations, its controlled feeding mechanism releases the nutrients as per the needs of plants. In this way, a one-time setting is enough for keeping your plants fresher and healthier for six or more months.
Pros
Eliminates the need for frequent amendments
Reusable packaging
Controlled feeding mechanism
All-natural composition
Suitable for both indoor and outdoor potting plants
Soil doesn't smell bad
Cons
Small particles could muck up the medium
Soil could attract spiders

Besides these advantages, its contribution towards increasing the plant's resilience stunned me a lot. The plants that had started to wilt and die began to show resistance to yellowing and wilting and shift back towards a better life cycle. This soil mix is, actually, an all-purpose formula for herb gardens, patio containers, container veggies, and hanging baskets.
Mother Earth Terracraft Potting Soil comes under the group of all-purpose performance soil which means you can use it to enhance the health and growth of all types of plants, including fruits, veggies, and flowering plants.
The main ingredients are forest products, perlite, earthworm castings, and peat moss. By the composition, it is clear that the manufacturer made this formula to achieve the goal of strengthening a plant's foundation; its roots.
Being a performance composite, this potting soil shows its results in the form of high yields. We were expecting that the package would be stuffed with forest debris but it was a surprise to see a perfect blend of mighty ingredients there, including a huge amount of perlite. The packaging is also made up of strong and rigid plastic material to prevent leakages.
I added Mother Earth Terracraft composite to our pre-existing plants and seedlings and they started to thrive beautifully in just three weeks. The soil is also quite rich, dark, and fresh, giving out a pleasant dusty smell.
Pros
Rich and fresh soil mix
Best for indoor plants
Soil doesn't attract bugs
Comes in strong packaging
High yields
Cons
Not suitable for plants that require finer soil
Bigger sticks and bars may be found
In short, Mother Earth Terracraft Potting Soil is a decent soil mix and best to grow veggies and fruits in a controlled manner. If you are looking for a good soil mix to be used as filler in your outdoor gardens or for your indoor house plants, this composite is worth a try.
Espoma organic mix also belongs to the all-purpose soil composite category which means you can use it for indoor and outdoor potting plants. Especially if you are looking for a free of chemicals and unfertilized formula, espoma could win your heart.
The major components of this soil mix comprise peat moss, limestone, perlite, hummus, forest products, and rice hulls. Since root expansion is a serious concern of growers, the manufacturer added nine different sorts of healthy mycorrhizal fungi in the formula.
For making this composite a good source of plant food, the manufacturer added multiple feeding sources including alfalfa meal, feather meal, earthworm castings, and kelp meal. All these feeding products fulfill the nutritional needs of plants and provide them with uninterrupted feed.
Some of my home garden plants were suffering from moisture destabilization. However natural wetting items, especially the yucca extract enhanced the moisture retention in soil. Thus, in this way, this soil mix addressed that problem as well.
Pros
Completely free of chemicals
Bring better water retention
Best for patio and butterfly gardens
Affordable
Last a long time
Cons
Soil may attract bugs
Contains peat moss in a lesser ratio
Espoma AP16 organic shows incredible results on the growth pattern of potting grown-herbs and veggies. Especially, if you are having a pollinator garden and patio containers, you must consider this espoma's all-purpose composite.
Jessi Mae pothos soil mix, as the name implies, is excellent for the pothos plants. The soil composite is delivered in hand-mixed, small-sized packages which indicates that the company prefers quality over quantity.
This soil medium possesses a mix of both organic and inorganic ingredients. The organic part consists of perlite, sand, and peat moss. I was very delighted to see its rich quality; made up of plenty of rich and most-needed elements.
I tried this potting soil over my swiss leaf monster plant. Since the packaging was small, it is nearly impossible to use one pack for filling up more than one pot.
The soil mix possesses a light and consistent texture and I didn't find clumps, gritty dirt, or way more moisture there. Even during the potting down, the mixture didn't get hard or gritty at any point and stayed smooth throughout.
Once I was finished with potting, I was a little worried to see the response of soil to water since it didn't seem to pour down or show a hydrophobic interaction.
However, I have relaxed afterward since the soil follows a drip leaking mechanism by which water seeps through the mix at a slower and constant rate. No caves were observed and the overall drainage was mind-blowing.
I used the same potting mix with peace lily plants which were not ready to perk up with any soil mix before. However, on adding Jessi Mae composite, the plants showed great results and began to look healthier and happier within a few days.
Pros
Rich, lighter, earthy, and consistent texture
Perfect drainage
Rich composition
Best potting soil for pothos plants
Cons
Very small packages
Soil may attract bugs
The main problem which we have to face while growing succulent plants is regarding the maintenance of pH. Since the formula of Hoffman 10404 is completely enriched with nutrients and pH controlling ingredients, we didn't face pH problems on using this soil mix.
The major ingredients of Hoffman 10404 cactus and succulent soil mix contain reed sedge, Canadian peat moss, sand, limestone, and perlite.
If you are a succulent hobbyist, you will surely like the formula and functioning. On mixing it with the pre-existing soil of the container, I observed some strange things like crumble and dry soil texture, and less water absorption.
However, as time passed, the soil started to drain water and nutrients started to flow downwards towards the roots. Plus, the soil also possesses a higher proportion of retaining water which keeps the roots damp and full of oxygen.
Length twigs and stones present in the soil are relatively larger which makes it a little problematic to blend it fully. However, mixing with pumice and perlite blends more accurately.
Pros
Highly resistant towards mites
Best for Jedi and cacti plants
Regulate the pH perfectly
Budget-friendly
Cons
Cannot be used readily
Need to be mixed with perlite for best results
Mainly the Jedi and cacti grow amazingly in the presence of Hoffman 10404 soil mix. The most surprising thing near me is its resistance towards mites and bugs. Even after using this nutrient-rich composite for months, I didn't observe even a single insect in my garden.
Buying guide
Whether you are growing indoor plants or outdoor ones, the main factor upon which your plant's growth, health, and yield depend is the potting soil you buy.
You may change the watering and fertilizing pattern but if you are using low-grade soil, your plant's base will not be strong enough to support the entire system. Resultantly, your plants would hardly survive for one or two seasons and wilt down.
Thus, the most crucial factor is to get the best potting soil but how can you figure out the best one from the huge crowd? It's not that difficult since all you need to do is follow these key rules.
Texture:
Go with potting soil that possesses a lighter, airy, and fluffy texture. The gritty and hard texture will not let the plant's root breathe. Thus, the plant couldn't perform well with a weak foundation.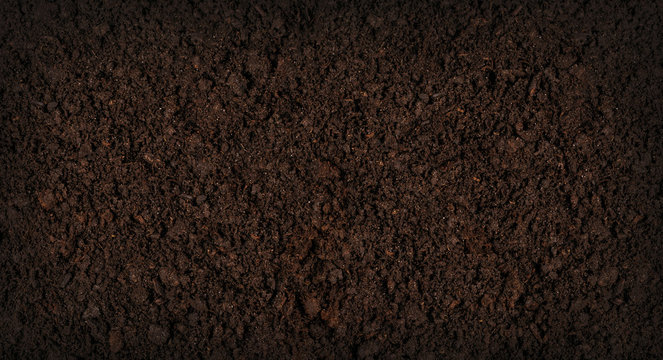 Ingredients:
Whatever the potting soil brand you choose, must consider whether it possesses basic essential ingredients or not. These essentials include;
Avoid purchasing heavy soil
Remember that if a bag feels heavier, it doesn't mean it's full of nutrients. Instead, the manufacturer might have loaded up the bag either with sand or soaked the soil with water.
Both these cases are lethal for plants' health and your wallet. Sand would do nothing other than acting as filler while soaked water will intensify the chances of root diseases. Resultantly, you won't get the results you are expecting from your potting mix.
FAQs?
Conclusion
We have mentioned almost all kinds of potting soils in the articles. All these potting composites are high rated and highly appreciated by the growers. However, the top three potting souls which we liked the most are;
Big Rootz All Purpose Potting Soil due to its extremely rare composition and super effective formula.
Espoma AP16 16-Quart Organic Potting Mix due to its free of chemical nature, longevity, broad range of suitability, and affordability factors.
Black Gold 1310102 8-Quart All Purpose Potting Soil due to its consistent texture, higher efficiencies towards indoor and outdoor plants, and controlled feeding mechanism.
Don't forget that the efficiency and suitability of potting soils changes from one plant species to another. No doubt that all-purpose potting soils are manufactured to attain good results in all types of plants.
Still, you can unlock the best results only if you get the best potting soil; the composite which not only possesses the essential elements but is also perfect regarding texture and drainage.