Since the COVID-19 does not seem like going away, allowing our kids to play outside the house is equal to risking their health. But during these difficult days, you can actually boost love and passion for gardening within the innocent souls of your kids by encouraging them to grow something edible.
We all know that kids love to put their hands in mud so there's no chance for them to get bored of this fun activity. In this way, you don't only teach your kids the valuable skill of growing their favourite, healthiest veggies but also enable them to interact with nature productively.
Another good thing is that gardening is not an extravagant hobby and it takes you only a few dollars to create your very own family garden. To guide you further about developing a garden within your house and growing easy vegetables in it, we have composed this article. Read on and help your teenagers and toddlers build a natural connection with Mother Nature.
How to create a family garden?
What does the term family garden mean? A place where not only your kids but also you and your spouse could relax and interact with nature. In other words, a family garden possesses something for all the members of a family.
Playhouse and bald fields for kids, vegetable beds for your wife and teenagers, and a green, thick lawn for you to exercise. To create such an all-in-one family garden, you need to consider some aspects such as follows
Design an all-in-one layout
We know you want a wide, plain, vibrant grass filled lawn where you can have a cup of tea in the evening or walk and jog in the early morning but it's not the thing your kids are expecting from their family garden.
To make your kids visit the garden, you need to add something interesting there; which catches their attention and interests like a play area, sandboxes or anything where your kids could flourish. It doesn't mean that you can't add the features of your interest instead, you have to define an area for everything.
Set the boundary for the play area, grow the grass on a separate corner, and assign a distinct space for growing veggies and fruits. However, while defining areas, make sure that you assign that part of your yard for growing vegetables that faces the most sunlight. Similarly, make the play area in the shadiest region.
To calculate the proper sun exposure, you can also use exclusive sunlight calculators. Design a proper layout to make sure your garden is meeting the expectations of all the family members.
Get supplies to create the garden
After designing the layout, the next step is to get the supplies. For example, if the soil of your yard is not loose or of good quality, you'll need to purchase raised garden beds to plant veggies and fruits there.
For small plants, buy pots and containers. However, it's not always necessary to spend hundreds of dollars on fancy pots. Instead, you can recycle the metal or plastic food cans by painting them and making a few holes at the bottom.
On the other hand, if the soil of your garden is fertile, damp and till it properly to bring it in a good growing condition. Add fertiliser and mulch so your vegetables could grow fabulously there. Also, install the sprinklers or irrigation system to water your plants optimally and regularly. Plus, get kids-friendly gardening tools like a trowel, shovel, gardening gloves, watering can, hand fork, etc.
Besides the garden section, install some swings and slides into the kid's play area. If your lawn is not that much wider, you can make a swing by tying a tire using rope, with a mature tree. Similarly, place other garden toys and accessories for outdoor games so your kids could make their best memories there.
Safety
Remember, safety is the most important aspect when it comes to your family garden. You can't allow your kids to play in an area full of spiked fences and dangerous bumps.
Thus, you need to make your garden the safest place on the earth for your kids so you don't have to supervise them every time they will be playing there. For this, fence the water pool so your toddlers won't throw themselves in it.
Brush out all the poisonous plants and irritant weeds. Define the boundary by smooth and plain wire or woven hurdles. Add the soft landings at the end of slides and swings. And most importantly, don't grow any dangerous plants in the garden beds.
Plan the harvest
After designing the layout and ensuring safety, the next step is to plan what you should grow in your garden. The best thing here is to let your kid decide what they want and what they don't want to grow.
To help them make the right decision, you can arrange a tour to a nearby public garden or nursery. Below, we have mentioned some vegetables that are easiest to grow at home. You can ask your children to choose one of the options and brief them about the proper growing requirements.
Tell your kids to start with potted plants or container plants before starting growing in a proper piece of land. Pots and containers come with lower maintenance needs and higher success rates and that's why such options are best for your little gardeners.
Easy Growing Vegetables for kids
When you are out to buy seeds that your kids could grow, choose the one which comes with the least growing requirements, a fussy watering schedule, and convert from seeds to a vegetable within a few weeks.
If you buy seeds of a plant having a relatively long lifespan, your kids might get bored of taking care of it and waiting for the reward. Also, kids love to grow something that looks and smells nice so grow the seeds of veggies, they love to eat. Some of such veggies that your kids could grow are as follows.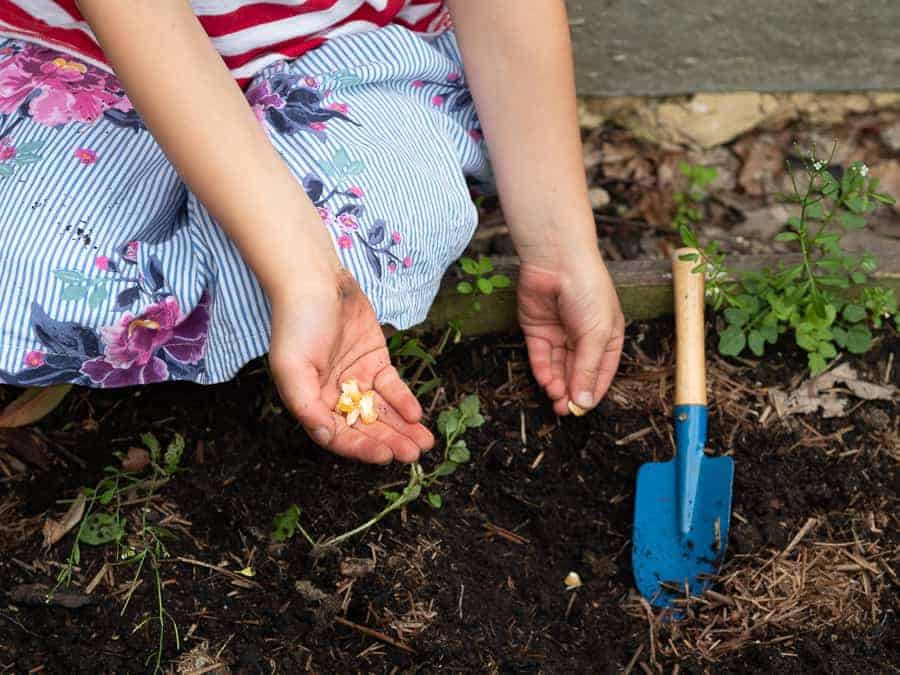 Potato
Potatoes are a kind of vegetable which produce 10-15% more than what you have buried inside the soil. It's not only the easiest plant to grow but also the least expensive one.
All you need to know is to get a bag of dried or expired potatoes and let them develop roots in a cold and darkroom for a few days. Once the roots will sprout out, separate them and let them dry for a few more days.
Once dried, you can plant those roots in small pots or garden beds. Within a few days, each root will get converted into a whole new potato plant. The best thing about growing potatoes in your family garden is that it doesn't demand too intense or too tight a maintenance or watering schedule.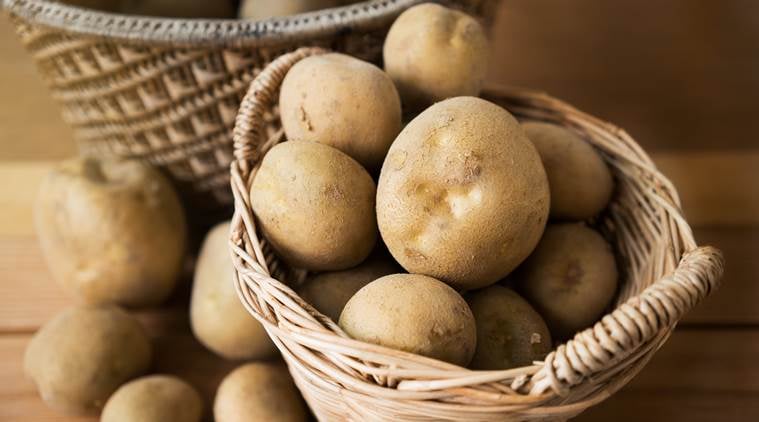 Radish and carrots
All those folks having a small family garden should encourage their kids to grow radish for sure since it is a vegetable that grows fabulously in pots and containers.
However, you need to bring some deep pots to grow radish. You can plant the seeds in spring, summer, and fall and just within a few days, you'll notice tiny seedlings coming out by bursting the soil surface. And within a month or two, you'll get a complete radish, ready to cook and taste.
Just like radish, carrots also need to be grown in deep pots but the best growing time for them is either spring or autumn. Also, the soil of the pot should be loose, sandy and fine too. After a few weeks, new carrots will be ready to be pulled out by your kiddo's small hands.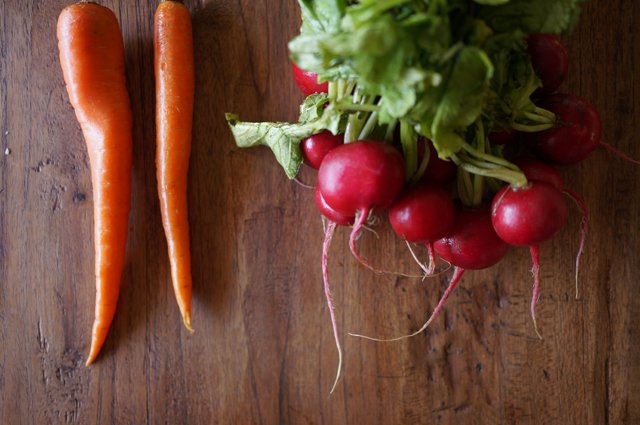 Peas and beans
Both of these plants need to be grown in teepees and need support to cling. However, beans usually grow faster in later spring while peas grow well in early spring. Not only in the early spring but you can plant some newer peas in the early summer to get a new harvest within a few weeks again.
Not only this, but such clinging crops will also add a touch of aesthetics to your garden and the thick, heavy bushes of 6-8 feet tall will make it look greener and fresher. Also, we are sure that your kids will love to pick the fresh beans from your garden and love their earthiest flavor's.
Tomatoes
If your garden gets good and long hours of sunlight, you should also try growing tomatoes with your kids. Even if you start from seeds, its plants will take only 40-50 days to produce the yield.
However, it's better not to start with seeds if you are living in a colder region since the tomatoes are heat-loving plants that cannot sustain cold and frost. On the other hand, while living in hotter areas, cut an entire fruit into multiple slices and dig them into the soil to grow new plants.
However, tomatoes come with a relatively lengthy list of requirements such as the soil should be rich and fertile and potting should be free of peat. Also, you need to water and feed the soil regularly. So, it's better to grow such a crop with your kids who are in their teens.