Thinking about purchasing a zero-turn mower? If so then you must be thinking about how much do zero turn mowers cost? Get your answer in this article!
Zero Turn Mowers are famous among gardeners for their ability to make precise cuts, with greater efficiency and performance. They are called zero turns because, unlike lawn tractors, mowers are not rotatable and come with a zero turning radius.
Instead, the machine possesses a mowing deck, fixed at the front of the dime. When the dime rotates, the mowing deck also rotates up to 360°. In this way, you don't have to make this heavy machinery run from one corner of your lawn to another one and deteriorate your lawn grass with wheel marks.
Once you are done with mowing a specific edge, just rotate a dime to another point and continue mowing. The biggest advantage of such zero turn mowers is that they allow you to mow the grass through tighter regions more efficiently and precisely. Speaking of price point, this piece of machinery may cost reasonably higher due to being notoriously fast and capable of chopping the grass, spread across acres, in mere minutes.
How Much Do Zero Turn Mowers Cost? The answer to this question depends upon the features you are going to get in your equipment and various other factors; from model to model. What are those cost-determining factors? Let us tell you!
Factors that determine the cost of a mower
As stated before, there are some variables upon which the final price of a mower depends. Thus, if you are on a tight budget and want to save big while getting all the essentials, it's important to make a detailed list of the features you want and avoid buying the equipment, having specs you won't utilise. That's the only way to ensure that you are getting the best zero turn mower for your garden. Generally, the factors which determine the price of a zero-turn mower are as follows
Size of the mowing deck
The first and foremost feature of a zero-turn mower which determines where, at the price list, the equipment will fall, depends upon the size of the mowing deck. The wider the deck, the more expensive the machine will be. Thus, you should always invest in a mower that offers ideal mowing width; neither too small nor too large.
So what's the ideal mowing width of a zero-turn mower? Well, it depends upon the size of your garden. The mowing deck ranges from 30-to 60 inches and you need to pick one as per the size of your yard.
For example, if you have a yard of about one acre, a machine with a 32-42 inches mowing deck will be sufficient. On the other hand, for a yard size of 6-10 acres, get a zero turn mower with a 70″ wide mowing deck or even wider one so you can get your job done in time.
Features
In addition to the size of the mowing deck, the price of a zero-turn mower also depends upon the number of exceptional features the machine houses. For example, a mower with more detailed, straightforward, and intuitive controls will be more expensive than the one having tricky and limited controls.
Similarly, if you want to cut the grass at different heights, from different parts of your yard, you need to get the machine to have a deeper deck design so its height can be adjusted to set the mowing head to the desired point. Such sorts of mowers that possess adjustment features like speed adjustment, height adjustment, fuel adjustment, etc. also stand at the higher part of the price chart.
Build quality
Would you pay thousands of dollars on a mower having defective or low-grade build quality? Of course not! So, another thing that determines the price of a zero-turn mower is its build quality.
A machine that is made up of sturdier metal with polish or powder finish is more costly than the one that comprises thinner and uncoated metal sheets. Buying a mower that doesn't contain a rust-proof coating is a complete waste of money since it would deteriorate even before the season ends.
Besides the quality of metal, the construction quality of the deck also matters. For example, if the deck is made up of a huge fabricated metal sheet instead of numerous welded ones, the mower will surely be more expensive because it would not get torn apart easily.
Similarly, if you purchase a rideable zero turn mower, you have to pay a bigger amount if its seats are well padded and comfortable with ergonomic and accessible controls
Engine power
The biggest price-determining aspect of a zero-turn mower is the engine power it offers. According to the general rule of thumb, the higher the engine power, the higher will be its price and vice versa. However, some mowers come with different engines mounted within a single unit. With such advanced mowers, you can switch from one horsepower range to another as per your needs.
In this way, you don't have to buy a separate device for a single purpose and can tackle all types of landscaping and yard work with one piece of equipment. However, to enjoy this perk, you all have to stretch your budget a little more. Not only the engine power but the type of engine a mower contains is also a crucial price-determining aspect.
Generally, you can choose from one of the two engine types; gas-powered and electric ones. The gas-powered engines are more likely to deliver higher efficiencies and robust performance and that's why they are used mostly by professional landscapers.
On the other hand, the electric zero-turn mowers come with limited performance and can't deal with as sturdier a task as a gas-powered one could do. However, the electric zero turn mowers also offer more convenient working with their smart and user-friendly features and are quieter. Still, the aspect of engine power is more dominating and electric mowers don't cost higher than gas-powered ones.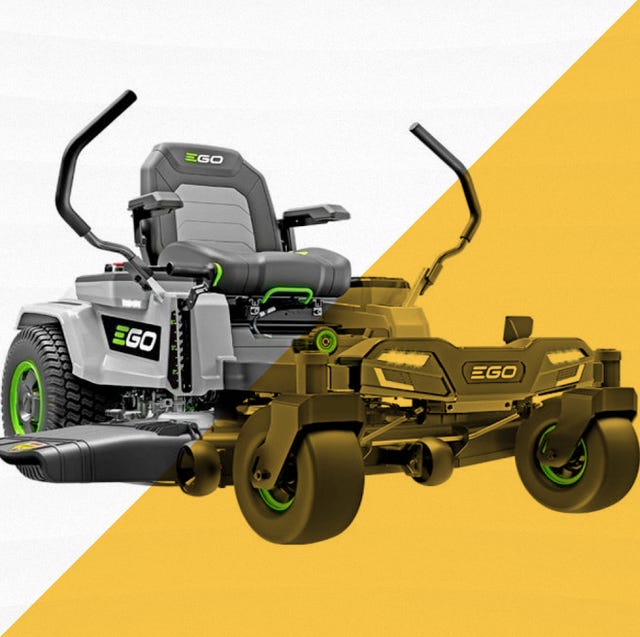 State of machine
Last but not least, the aspect that may present behind increasing or decreasing the final price of a zero-turn mower is its state; whether you are buying a fresh or brand new one or a used one. New zero turn mowers are undoubtedly pricier than the used ones, regardless of how good the condition of the used mower is.
If you are on a tight budget and also want a newer model of zero turn mower with advanced features, purchase a used ZTR – one that has been used for one year. You might be surprised to know but you have to pay 30-31% less to buy a used ZTR than the amount you have to pay while purchasing a newer one, of the same brand and model.
However, before falling for the attractively lower price of a used zero turn mower, consider its condition; whether any component of the machine is defective or not? Remember, all that glitters is not gold so never purchase a used ZTR just by viewing its shiny body. Instead, request a test drive before closing the deal so you won't have to regret it later.
Safety features
Zero-turn mowers are more prone to tip over, especially when you work on hilly areas or slipped surfaces. Luckily, some manufacturers have started to add one safety feature in the zero-turn mowers to prevent such accidents and ensure complete safety.
These safety features include warning systems, tighter and reliable seat belts, stabiliser, and rollbar. To get these safety elements, you have to pay a little more price though but it's worth it!
So how much will the ZTR of your dream cost?
Based on your needs and yard size, the ZTR may cost differently. For example, if you are a home user, looking for a ZTR with average quality and only-the-essential features, you can purchase such a machine for 2500$-3000$. On the other hand, if you are up to landscaping a commercial site and want a sturdier ZTR with a more powerful engine, you may purchase a semi-commercial ZTR for 5000$-6000$.
And if you are a professional landscaper who has to work on different types of land with different mowing needs, you can get such a ZTR, with premium features and longest-lasting construction quality, at a price of about 7000$-13000$. One thing that's worth mentioning here is that even if you are facing a budget squeeze, you still shouldn't buy a ZTR of low-quality construction, below-average performance, and outdated features.
Once you purchase the ZTR of your dream, learn how to maintain it so it can serve you and your yard for generations. The ZTR maintenance won't cost an arm and leg if you don't overlook the regular maintenance hacks.
For example, clean the major components thoroughly with oil-based cleaners, sharpen the blades periodically, replace the oil, cover your machine with waterproof covers to resist weather damages and tune up the engine before and after every use.